If you are using high volumes of packaging, chances are you will be familiar with corrugated cardboard. If you are not familiar with Corrugated and Cardboard Board Grades, the information below will help you select the correct board grade that you are looking for. This guide aims to explain and clarify everything you could need to know about corrugated & cardboard. We can help you pick from different board thickness to white or Kraft Paper.
Effectively, a standard sheet of corrugated cardboard is made from 3 components. These are a sheet of corrugated or "fluted" material in the centre, placed between 2 layers of paper – the outer and inner liners.
Each side of the fluted material is glued to the flat paper liner during manufacture. The glue fixes the flutes in position and adds rigidity and stability to the papers.
You can see a basic diagram highlighting the fluting and liners below.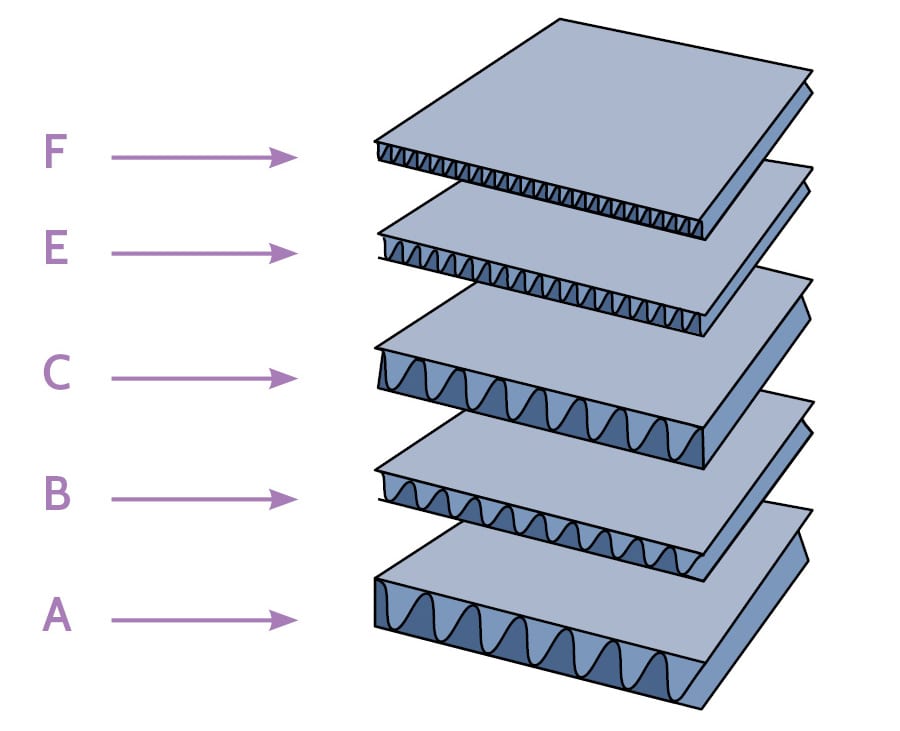 One of the key factors that define the properties of the corrugated material is the types of paper used. Despite cardboards' widespread use, there are 2 main types of paper that are generally used for the liners. These are known as Kraft and Test liners. Kraft paper is manufactured from softwood trees. Due to the "virgin" fibres, it is both the strongest type of paper and also the easiest to print on. As a result, it is the most commonly used outside liner when selecting material to produce corrugated boxes and packaging.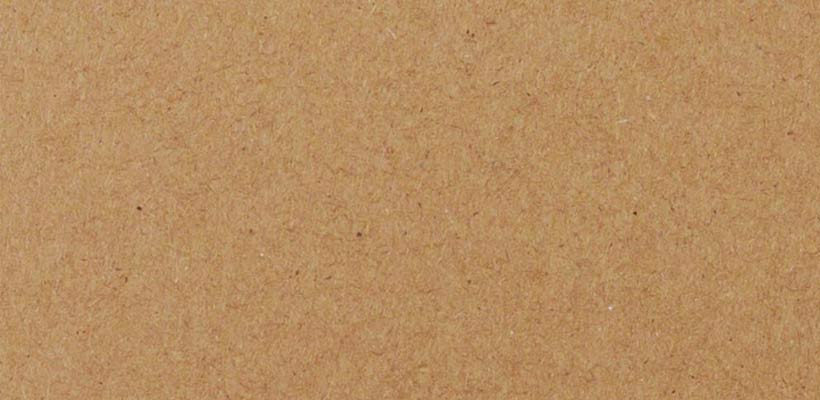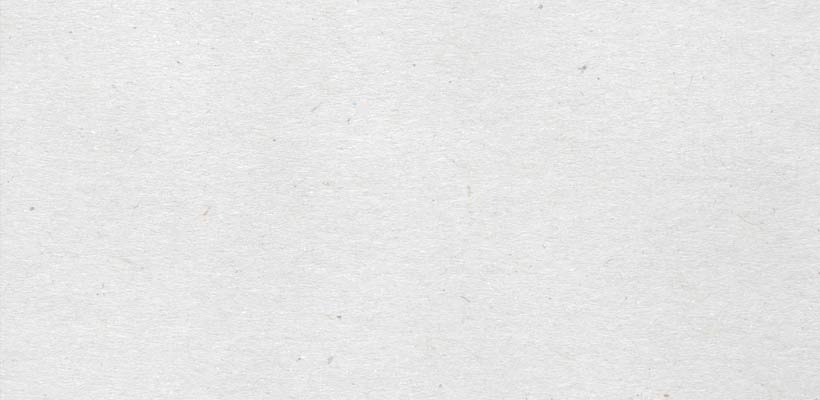 Test paper is actually a double layered (or duplex) paper. Being recycled, Test paper is not as strong as Kraft, or easy to print on, so is commonly used for the inside liner. It is, however, less costly than Kraft paper.
Each liner type is actually comprised of two distinct layers. A basic layer is used adhesion and strength, whilst a finer "cover" layer is used mainly for improved aesthetics and to aid printing. However, despite Kraft and Test liners being so popular, there are in fact a number of other options. The available paper grades for outer and inner liners when manufacturing cardboard are as follows:
KRAFT (K): Virgin Kraft paper
TEST 2 (T2): Partly recycled liner paper
TEST 3 (T):  Fully recycled liner
CHIP (C): Waste based liners
FULLY BLEACHED WHITE (BW): Fully bleached Kraft liner
WHITE TOP (WT): White coated recycled liner
MOTTLED KRAFT (MK): Mottled white Kraft
OYSTER (OY): Mottled test liner
SEMI CHEM (SC): Virgin fibres using neutral sulphite semi-chemical process
WASTE BASED (WB) 100% recycled fibres
The final 2 paper types listed here are those most commonly used for flutes, and less often used for liners.
However, an additional fluting section – and additional liner, can be added to make what is known as "double wall" or "double walled" material.
This effectively adds extra rigidity and strength, making it suitable for packaging heavier items and adding additional protection for items that may more delicate or expensive.
You can see an example below.

Single wall corrugated cardboard
Besides the varying paper weights and types, the type (and number) of fluting must also be considered.
At a basic level, a corrugated board is made up of the two liners, plus the single fluting. This is known as a "single wall" board. You can see a diagram indicating this below.

Double wall corrugated cardboard
Finally, if the items you are shipping are particularly heavy or large (for example automotive parts, industrial equipment etc.) then a "triple walled" grade can also be used. As the name suggests, this adds another section of fluting and additional liner.
Also referred to as Tri-Wall (which is the brand name of the manufacturers too), you can see a basic diagram of this below.

Triple wall corrugated cardboard
The final aspect of the corrugated board that can affect its performance (and weight and cost), is the flute type.
The flute is the "corrugated" section between the two liners, and by changing its' height (and therefore the size of the flutes) it is possible to achieve different performance characteristics.
This can vary from very fine flutes such as "E" to manufacture lightweight retail cartons (being very good to print onto), through to a more coarse flute such as an "A" or "B" flute more usually used for transit packaging.
As in the examples above, with double walled material, it is possible to combine one or more flutes to create a grade such as an "EB" or "BC" flute. This can offer a rigid structure perfect for heavier items, whilst also allowing an improved aesthetic outer appearance and printing surface.

BC Flute corrugated cardboard
The flute itself is usually manufactured from a waste based fluting (WBF – i.e., fully recycled material) or what is known as semi-chem fluting (SC).
Typical paper weights used for fluting are as follows:
A FLUTE: 1/4″
B FLUTE: 1/8″
C FLUTE: 3/16″
E FLUTE: 1/16″
BC FLUTE: Double Wall – 5/16″ -Combination of B + C flutes
C FLUTE is the most common SINGLE WALL board grade Used.
CB FLUTE is the most common DOUBLE WALL board grade Used. 
Simply knowing how a corrugated board grade is manufactured, and its' component parts, doesn't necessarily allow you to make an informed choice on the type of material you should be using for your packaging.
As such, the below information provides a little more detail on each of the most commonly used flute types.
E Flute
E flute is approximately 1mm to 1.5mm in thickness, providing a very fine flute. This not only gives it excellent compression strength and crush resistance, but also means it provides a high quality surface for printing.
As a result, it is commonly used smaller cartons, where good quality print is required, plus die cutting applications.
E-Flute has a thickness of 1/16th

B Flute
B flute is amongst the most commonly used types of cardboard used for packaging applications. Being 3mm in thickness, it is exceptionally versatile and can be used in both die cutting and regular case-making processes
It gives good all-round performance in all types of packaging.
It typically has a thickness of 1/8th".

C Flute
Between 3.5mm and 4mm in thickness, C flute offers greater compression strength than B Flute. This means it provides better stacking strength when used for lightweight products.
However, it can, if used in the wrong application, be prone to crushing.
C-flute has a thickness of 3/16ths".

BC Flute
Being 6mm to 7mm in thickness, this double wall material combines both B and C flutes together. This gives a good all round performance, making it common for producing shipping boxes that offer a higher level of transit protection. BC Flute has a thickness of 5/16ths"
Due to this, only basic print (such as flexographic) tends to be added.

Choose your Product Weight & Box Size Below.
Minimum Bursting Test, Single Wall, Double Wall (lbs per sq inch)
Minimum Edge Crush Test "ECT"(lbs per in width)
Minimum Combined Weight of Facings (incl. Centers of Double Wall)
Maximum Weight of Box and Contents (lbs)
Maximum Outside Dimensions (L+W+D inches)
 
Single Wall
 
 
 
 
 
 
150
26
66
20 lbs
50 inches
175
29
75
30 lbs
60 inches
200
32
84
65 lbs
75 inches
250
40
111
80 lbs
85 inches
275
44
138
95 lbs
95 inches
350
55
180
120 lbs
105 inches
 
Double Wall
 
200
42
92
80 lbs
85 inches
275
48
110
100 lbs
95 inches
350
51
126
120 lbs
105 inches
400
61
180
140 lbs
110 inches
500
71
222
160 lbs
115 inches
600
82
270
180 lbs
120 inches